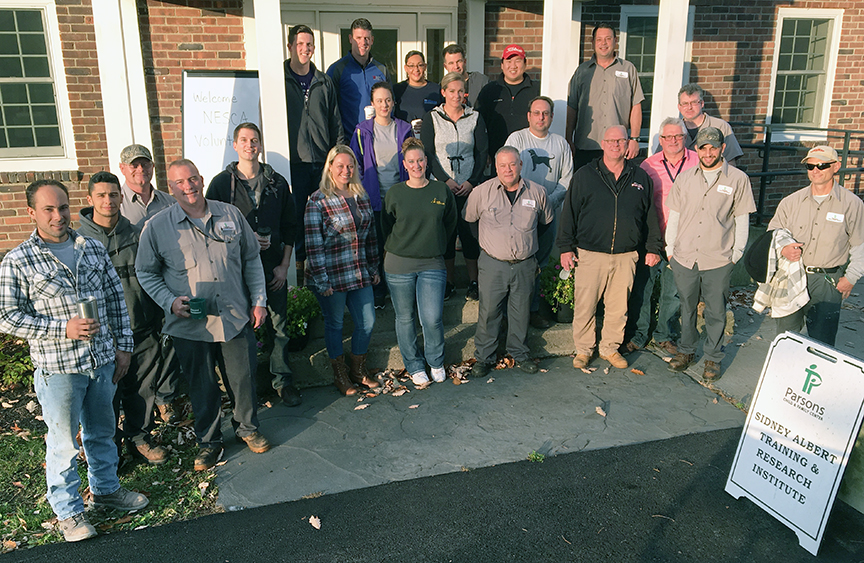 The Northeastern Subcontractors Association (NESCA)

The Northeastern Subcontractors Association (NESCA) is made up of more than 500 subcontractors, specialty contractors and material and equipment suppliers from throughout the Capital Region and beyond—so you know they can handle just about any kind of hands-on project you can think of. NESCA Board of Directors member Sarah DeLuca knows us well as a longtime mentor to one of our youth, and when NESCA was looking for a volunteer opportunity, she immediately thought of us.
A group of nearly 40 NESCA members converged on our Academy Road campus this fall, ready to revitalize buildings and grounds. In one day, they rebuilt a gazebo for student recreation, assembled benches to be placed throughout our 19-acre campus, transformed the outside of the Neil Hellman School with a landscaping project and patched and painted a learning library. Not only did they do all the work, but they provided all the materials as well—more than $20,000 worth of work!
We're reminded every day of the overwhelming kindness and generosity of NESCA, whenever we see kids hanging out in the gazebo or sitting on a bench. By showing our residents and students how much they care, they've given some special kids something powerful to build on.