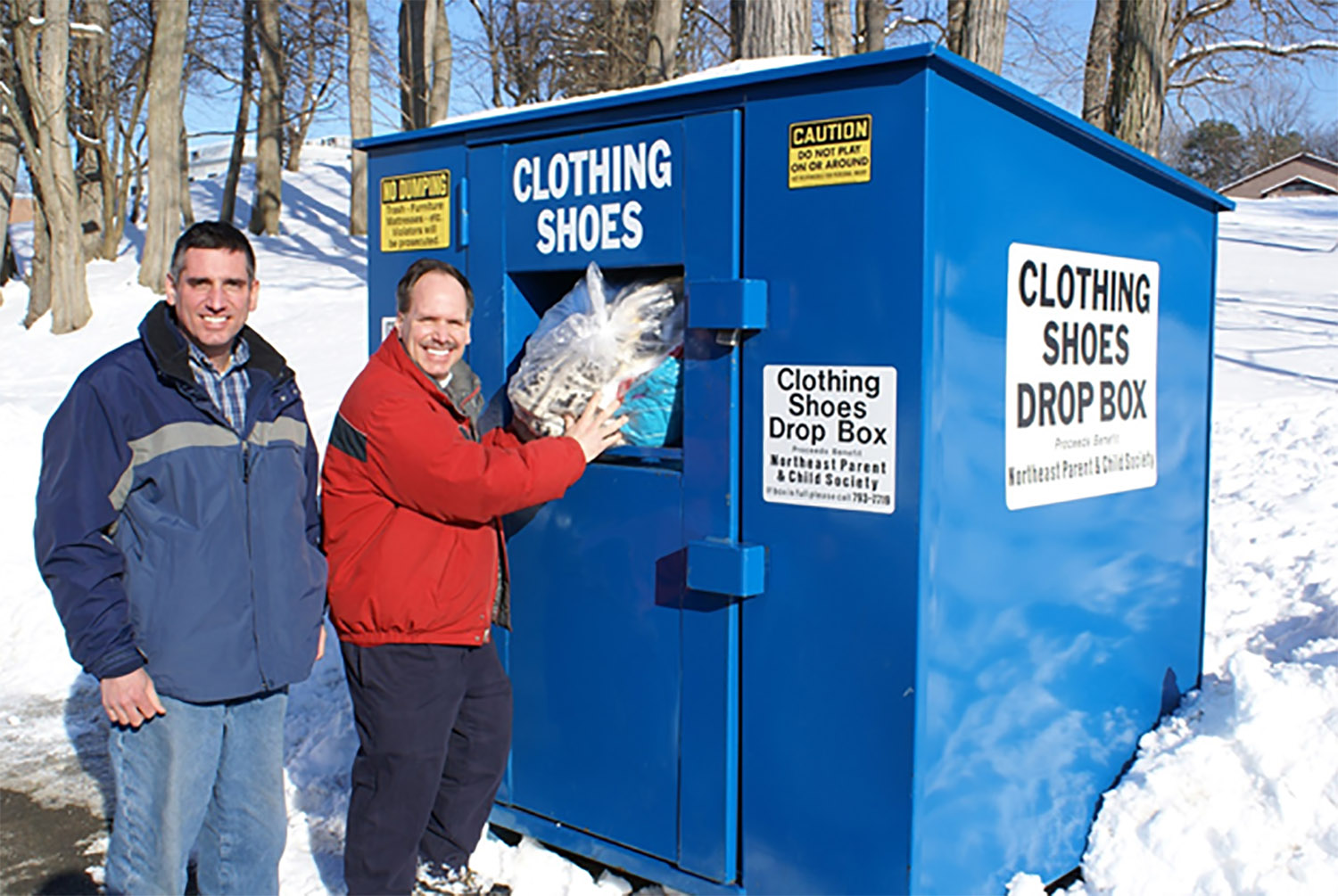 CLEANING YOUR CLOSET HELPS AMERICAN CLOTHING HELP US!
Need some more room in your closet? Clear out your unwanted clothes and help our kids at the same time! For more than 15 years, Matt and John D'Ambrosio and the crew at American Clothing have turned clothes and shoes into hundreds of thousands of dollars of support for our programs and services. American Clothing sends us proceeds from items deposited in the big blue bins throughout the Capital Region and beyond (more than 75 at last count!) every month—and they keep on giving!
Matt and John don't stop there. They're longtime individual supporters of our Annual Appeal, Summer Celebration, and silent auctions. With American Clothing and Northern Rivers, it's not just business—it's personal! Thank you to American Clothing, and thank you to everyone who keeps those boxes filled. Click here to find a box near you!