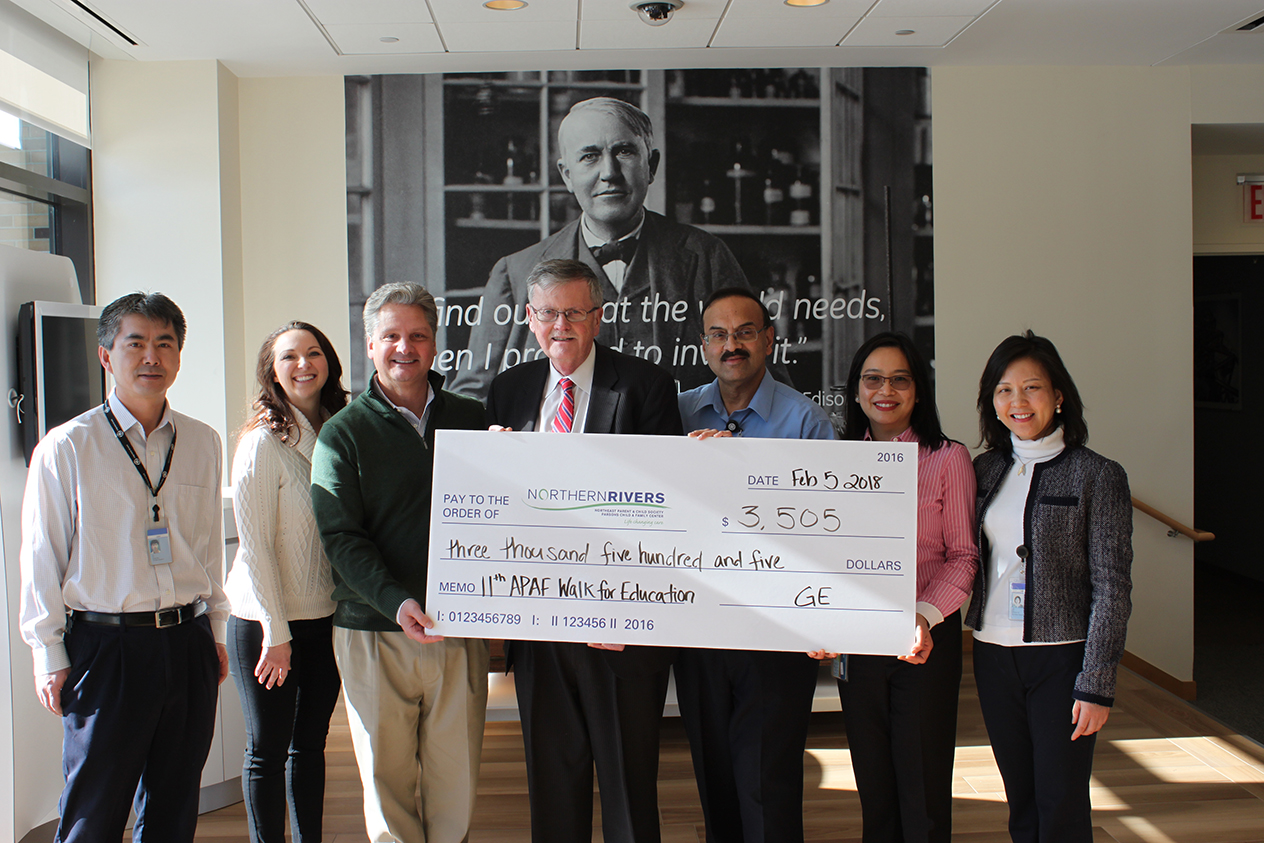 GE, Asian Pacific American Forum (APAF)

GE has been a staunch supporter of our programs and services since 1888, and we're lucky to have made a lot of friends in the GE family along the way. Some of our best GE friends are members of their Asian Pacific American Forum (APAF), an affinity group for Asian and Pacific American employees. You could say that through the years, APAF members have helped us take many steps forward.
For the past 11 years, APAF has made us a beneficiary of their annual Walk for Education. Every year, APAF members collect pledges from their coworkers, then participate in a 5k walk around the local GE campuses. They invite students and faculty from our schools to participate, and our kids get a thrill meeting some of the brightest and most talented members of our community.
The APAF Walk for Education has raised tens of thousands of dollars for our kids, including over $3,500 this year, and helped support educational initiatives throughout our organization. We're already looking forward to this year's walk, because we know that rain or shine, APAF will always be there for us.