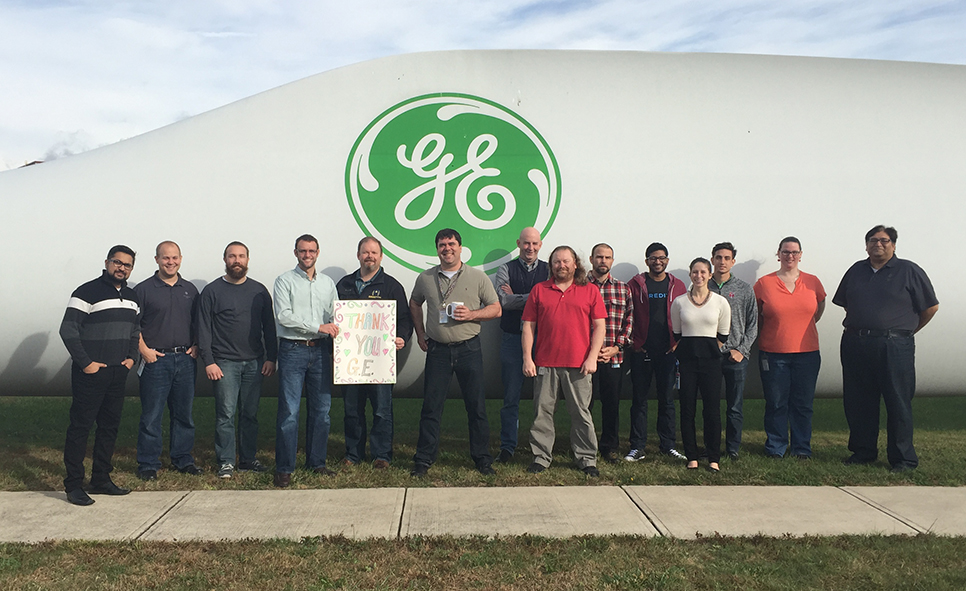 GENERAL ELECTRIC SUPPORTING OUR WORK SINCE THE 1880S
Our friends at GE have been supporting our work since the 1800s, and they keep finding new and creative ways to help our children, adults, and families. From corporate donations to group volunteer projects to individual mentoring and support, GE never stops giving to Northern Rivers. Here are just two of the many acts of kindness they've shown recently:
The Asian Pacific American Forum (APAF) held their annual Walk for Education, raising funds to support educational initiatives at Northern Rivers. CEO Bill Gettman and some students from the School @ Northeast in Schenectady joined more than 30 APAF members for a brisk walk on a beautiful day for a great cause.
Over the Columbus Day weekend, more than 20 volunteers from GE Renewables spent a day at the School @ Northeast prepping and painting the outside of the school—yes, the entire school! Now the building is gleaming, and the students were so appreciative that they sent over a giant thank you card.
We're glad the GE Family is part of our family, and we can't wait to see what they dream up next!